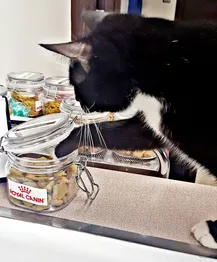 Cherokee Hills Pet Hospital Mission
It is our purpose to offer the best, kindest, most helpful care for pets at affordable fees. Another one of our goals is to make education available to you about what is best for your pet's health. A third aspect of our mission is to stay up to date on the most current, effective techniques for treating pets.
Our Philosophy
Our veterinarians and our Cherokee Hills staff believe in creating a friendly, welcoming environment to put pets and owners at ease. Another important aspect of our beliefs is to provide a balance of old fashioned common sense and concern within modern facilities equipped with advanced medical technology for effective wellness care and treatment of a broad range of health issues. Our emphasis is on providing comprehensive wellness services to keep pets of all ages and sizes at optimal health.
Services
Examination and Vaccinations
Complete Lab Diagnostics

Kitten and Puppy Wellness (a specially designed program for young pets)

Microchip Placement for Identification
Routine Dental Care (including Dental Radiology)
Spaying & Neutering
Surgeries
Digital Radiology Equipment
In-House Pharmacy
Online Pharmacy
Weight Management Plans
Veterinarian Prescribed Diets
Our Caring Staff
All of our team members at Cherokee Hills Veterinary Hospital are trained to aid in healthy pet care as well as providing you with caring customer service.
To schedule an appointment or ask questions about our services call the pet hospital today at 405.721.2520!